The Process Improvement Institute (PII) instructors have trained more than 7000 technical and management staff in how to effectively implement PSM, safety management systems, and reliability programs. If you do not already know us, come to one of our many courses offered publicly to check us out first-hand.
Bill Bridges
Bill is President of the Process Improvement Institute (PII). He has over 30 years of experience, including more than 20 in senior management and senior PSM advisory roles. He is considered one of the leading authorities on process safety engineering, risk management, and human error prevention. He has a Bachelor and Masters degree in Chemical Engineering from the University of Akron (USA) and he has over 14 years of hands-on chemical industry experience in process operation, process engineering, process and product development, management and safety evaluation, and operations management. He holds 10 US patents, several of which are for products and processes that are in full, profitable production today. One factor that makes Mr. Bridges such a sought after consultant and instructor is his wealth of hands-on experience in chemical processing and in implementing PSM in the chemical industry. His last position in the chemical industry was as a chemical plant manager.
Bill has helped many companies in the petroleum, petrochemical, plastic and chemical process industries develop, implement and assess PSM and risk management programs. These programs include consideration of human factors to prevent human error. Bill has written several articles on "how to" prevent human error and how to implement PSM. He serves on the planning committee of AIChE for international conferences on process safety. Bill has taught PSM related courses, including process hazard analysis/HAZOP leadership, incident investigation/RCA, and management of change (MOC) since 1987. He is an instructor for several different courses for PII, and also lectures in American Institute of Chemical Engineers (AIChE) and he teaches through ASSE-MEC and GPCA in the Middle East. He has trained more than 5000 in PSM-related and risk analysis-related topics.
Gerald Burch
Gerald has over 30 years of hands-on manufacturing experience, most of this in the chemical industry as a plant manager at Hercules, Engelhard, BASF, and Chemtrade. He has led the implementation and enhancement of process safety management systems at all of the sites he has managed. Gerald was an early adopter and champion of the Responsible Care codes of management practices, serving on various committees with the LaPorte (TX) Plant Manager's Network, the East Harris County (TX) Manufacturers Council, and the Texas Chemical Council.
Gerald is a skilled team facilitator of continuous improvement projects (trained in lean manufacturing techniques, six sigma, human performance improvement, and process safety) and he has managed large scale, international change and integration projects following the sale and acquisition of facilities. He is a skilled PSM auditor and instructor and has experience implementing all elements of process safety. Gerald has taught incident investigation and root cause analysis and process safety and safety leadership course. He has a BS in Chemical Engineering from the University of Virginia and a MBA in Leadership from William Carey University. He has served on the Board of Directors of the George Washington University Center for the Study of Learning and he led Virginia's High Performance Learning Network.
Dr. Tony Clark
Tony has a PhD in Chemical Engineering and began his career teaching chemical engineering to HND and B.Eng (Hons.) students at the Polytechnic of Wales, he then moved into consultancy and has more than 30 years experience in the fields of safety, loss prevention and environmental assessments. His work has included preparation of safety reports and QRA studies for a variety of onshore and offshore oil and gas installations, chemical and petrochemical plants both in the UK and overseas, and in particular the Middle East. In the early 1990's he was seconded to BP Exploration in Scotland where he was a safety coordinator for a large offshore gas development. Tony's training experience includes devising and presenting a training program covering the techniques of HAZOP, Hazard Analysis, and elements of PSM to the Chinese in Xinjiang. He has delivered hazard assessment and emergency planning training to Indian engineers, risk assessment and environmental analysis training in the Middle East. Tony continues to deliver consulting and training services to clients in UK, Europe, and the Middle East, including LOPA analysis, PHAs, HAZOPs, quantitative risk assessments, SIS determination and verification, etc.
Ginette Collazo, PhD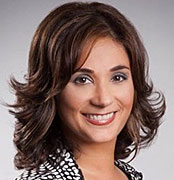 Ginette has more than 15 years experience overall and 12 years of experience in the Pharmaceutical/ Biopharmaceutical Industries. She has worked for companies like Wyeth, Schering Plough, Johnson & Johnson, and Bristol Myers Squibb leading the technical training, regulatory training, and organizational development efforts. Ginette has a Ph.D. in Industrial-Organizational Psychology from the Interamerican University of Puerto Rico. The first half of her career was focused on the development and implementation of training programs and employee performance improvement initiatives. The last years she has been focusing on Human Reliability and Productivity Improvement initiatives and has achieved up to 60% reduction on human error events related to product quality, and up to 50% reduction on departments allocated budget by increasing efficiencies and simplifying processes.
She has authored various publications on Human Reliability and Employee Productivity topics including "Model for Collective Behavior Modification in Organizations" and "Coding, Monitoring, and Trend Analysis on Human Error Investigations" and "Creating an Effective CAPA Effectiveness Program." Having implemented Human Reliability programs in various industries, she understands what works and what doesn't when trying to change a culture from an error tolerant environment to an error free organizational community. She has designed and delivered hundreds of courses through her career including, Incident Investigation/Root Cause Analysis (RCA) Leadership, Instructors Qualification Program, Skill-Based Training Program for SME's, Human Error Prevention for Operators, and Supervisors Academy for an Error Free Environment.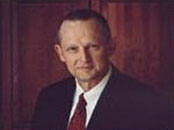 Ron is Managing Partner of The RM Group, Inc., Knoxville, TN. He travels worldwide working with manufacturing companies in North America, Europe, Australia, Africa, and the Far East.
Ron is author of the book Making Common Sense Common Practice: Models for Manufacturing Excellence, which describes one company's journey to world class performance. His latest book is What Tool? When? Selecting the Right Manufacturing Improvement Tools. He has also written over 30 journal articles worldwide. Ron served for five years as President of Computational Systems, Inc (CSI), the leading supplier of industrial instruments and software for equipment condition monitoring technologies. During his five-year tenure, the company grew at 30% per year, while concurrently maintaining healthy profits and cash position, and a strong balance sheet. He holds a BSME, MSME, MBA, PE, and CMRP.
Mickey Norsworthy
Mickey has more than 40 years of process engineering experience, with over 25 years in operations and operations management. He was plant manager of three different facilities involved in the large scale production of highly toxic and flammable chemicals. He has led many process hazard analyses (PHAs), including a great many management of change reviews. He has led many investigations and root cause analysis (RCAs) and several large scale process safety audits and assessments. He was a principal trainer for PHA leadership and process safety management (PSM) courses within Arch Chemical Company for several years and had overall responsibility for PSM implementation at both the plant and corporate levels of Olin Chemicals and Arch Chemicals. He has B.S. Chemical Engineering. He has served on book writing committees for CCPS/AIChE and he is an active member of NFPA, serving on several standards committees.
Greg Smith
Greg has more than 17 years of process engineering experience, with 25+ years experience overall. He has extensive hands-on experience in chemical operations, which includes responsibility for effectively implementing process safety at sites for Cytec, Degussa, and Hoechst Celanese. His last position in the chemical industry was as operations manager. He also has experience in performing process hazard analyses (PHAs), investigations, and audits, and he has experience implementing behavior-based safety programs and incident reporting systems. He has extensive experience in helping clients implement process safety. He has similar experience with roll-out and implementation of Site Security and Site Vulnerability Assessments; for instance he led the Synthetic Organic Chemical Manufacturer's Association (SOCMA) efforts in security, management systems development, training, and member outreach. He is currently leading PHAs and PHA Revalidations and he is also teaching PHA Leadership courses and other topics for PII. He has a B.S. in Chemical Engineering.
Revonda has 20+ years experience in the chemical industry, including process development, process engineering, and process safety management and evaluation. She holds one US patent. Revonda has a B.S. in Chemical Engineering from North Carolina State University and a MBA from the University of North Carolina's Kenan-Flagler Business School. The first 8 years of her career was hands-on in the chemical industry. In the early 1990's Revonda led the PSM compliance initiative at a large chemical manufacturing facility, authoring policies and procedures to address industry, regulatory, and company standards, as well as managing their implementation. Revonda has been involved with plant emergency response teams as a responder and an incident command post team member.
Revonda has PSM training from AICHE/CCPS including Process Safety Documentation and Engineering Design for Process Safety. Other training includes PHA Leader and Incident Investigation Leader training. She has significant hands-on experience having participated in, led and documented over 40 PHAs, numerous management of change (MOC) risk reviews, performed many MOC approvals, participated or led several investigations, and participated or led many PSM compliance audits and PSM assessments. She has also developed customized training materials for various topics, including MOC, PHA leadership, and PSM auditing, and she is a co-instructor for these topics and for incident investigation. Revonda has experience with both community relations and crisis management and is currently involved in LEPC activities, her local Community Emergency Response Team (CERT), and is a "Together We Prepare" disaster preparedness volunteer and trainer with the American Red Cross. For the past 6 years of her career, she has been a consultant to the chemical industry, were she has provided PSM-related and PHA/HAZOP training and consulting.
[/image_frame]Mr. Woody has over 20 years of engineering and safety management experience supporting various nuclear and chemical operations including nuclear weapons production, facility decommissioning, environmental restoration projects, and chemical plant operations and safety management. He has a Bachelor of Science degree in Civil Engineering from the University of Tennessee. During Mr. Woody's career, he served as a Senior Safety Engineer with US Department of Energy's (DOE) Office of Defense Programs (DP), where he performed hazard and accident analysis at major nuclear installations. For the past ten years, Mr. Woody has been a safety consultant providing regulatory support, safety analysis, and training. He has been part of the development team for many of the definitive standards with DOE on hazard identification, hazard and risk characterization, and integrated process safety management and environmental systems. He is experienced and capable with various types of chemical and radiological dispersion analysis including ALOHA and HOTSPOT.
Mr. Woody is trained in process hazards analysis (PHA) and incident investigation, and has completed advanced studies in Maintenance Management. And he completed the Reactor Safety course at the Massachusetts Institute of Technology. He has developed and delivered numerous training classes to hundreds of individuals on various safety-related topics, including Integrated Safety Management, Technical Safety Requirements, and Safety Analysis Review Process. He is a co-instructor of PII's courses on PHA and investigation leadership, and he provides consulting services in many areas of PSM implementation, safety management system evaluation and implementation, consequence modeling, hazard evaluation, PHA leadership, risk assessment, and accident investigation.