Course 5: Writing Effective Operating and Maintenance Procedures
This course teaches how to write effective step-by-step operating procedures and how to develop troubleshooting guides from PHA documentation. This is very much a "How To" course, designed to teach skills. The first day of the course is for both operations and maintenance personnel; the second day is mainly for operators (since they typically must write more in-depth troubleshooting guides).
$1,100.00 USD (per student) Online
$1,100.00 USD (per student) in USA
$1,495.00 USD (per student) in Dubai, UAE
This course can also be taught (either as-is or customized) at your site. Please contact PII for details about having our training provided at your site.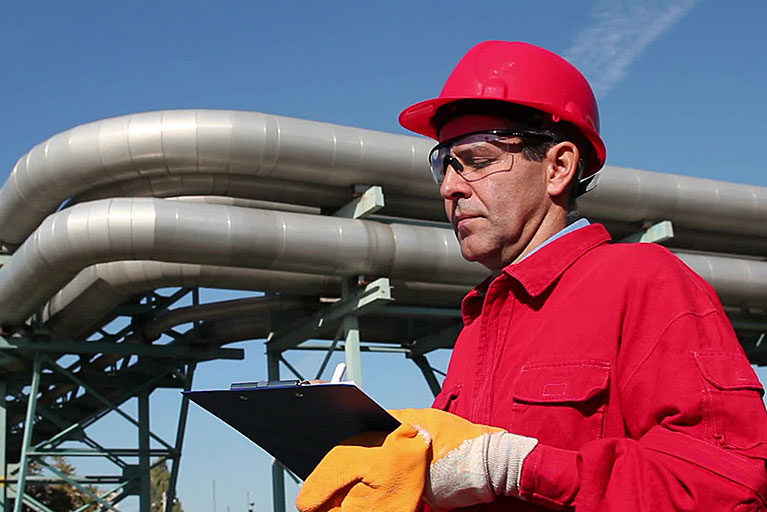 Recommended prerequisites: Participants should have practical, technical experience in design, operation, or maintenance of complex systems.
Typical Course Candidates
Senior Operations and Maintenance Technicians are the primary targets of this course, since they should write their procedures and take ownership of them (maintenance technicians need only to attend the first day)
Engineers – Process, Safety, and Mechanical
PSM and Quality Compliance Auditors
What You Will Learn
How to comply with regulatory requirements and quality control requirements for procedures
How to perform detailed task analysis and writing step-by–step instructions
How to assess current procedures for addressing best practice rules

This will be done in class, so bring procedures for review

How to address operating limits and process deviations
How to develop troubleshooting guides
How to avoid common procedural errors that can reduce safety and quality levels, leading to incidents
How to choose the best page layout/format for the goal of each procedure
Learn 22 rules to help you write every step-by-step procedures effectively
Learn where/when written procedures are required
Take Home:
Comprehensive course notebook containing

Examples of acceptable procedural formats
Checklists for identifying missing procedures, gathering procedure
information, formatting procedures, and writing step-by-step instructions
Completed workshops from class exercises, including typical solutions for
each

Electronic (PDF) copy of course notebook
Certificate of Completion
1.3 CEUs & 1.3 COCs
Day 1 (8:00 a.m. to 5:00 p.m.)
What is an effective procedure?

Goals, general concepts, definitions
Overview of process for developing procedures
Procedure requirements: industry standards for quality and regulations for
safety
Introductory Workshop: Writing effective instructions for a simple task
(shows ahead of time why effective procedure writing rules are critical)

Formatting the procedures

Step-by-step formats
Use of white space
Step numbering
Document control features — headers and footers
Introductory items — procedure titles, sections, and section titles
Use of graphics/figures
Review of Formatting rules and why each is important

Writing step-by-step instructions

Rules for writing the most effective instructions
Using command; keeping it simple; being consistent; being precise; use of
references
Workshop: Improving a poor step-by-step procedure

Addressing Operating limits and deviations

Defining "operating limits," "deviations," and more
Identifying deviations that may occur, including errors of omission and
errors of commission (for step-by-step procedures)
Defining procedural boundaries using conditional statements, warnings, and
cautions (for step-by-step procedures)
Day 2 (8:00 a.m. to 3:30 p.m.)
Addressing Operating limits and deviations (for continuous mode of operation)

Listing the triggers for process parameters where action is required
Identifying the worst case and more likely consequences
Developing troubleshooting steps (diagnosis steps, steps to prevent
excursions, steps to correct excursions)
Workshop: Developing a troubleshooting guide for continuous
operating mode

Deciding what procedures are needed
Gathering information for a procedure

When/why the procedure will be performed
Main steps, substeps, details, hazards, precautions
Workshop: Creating a procedure from basic information

Verifying, validating, and certifying procedures
Overview of managing changes to procedures
Overview of risk review of procedures
Optional Exam
Bill Bridges will be the instructor for this course. He has trained over 1000 procedure writers during the past 20 years of teaching this topic. And he has written many thousands of pages of both operating procedures and maintenance procedures. He co-authored the definitive paper on developing troubleshooting guides in 1995. To find our more about this course or to check into having this course taught at your site, contact Mr. Bridges at 1.865.675.3458 or by e-mail at wbridges@p-i-i-i.com.