Course 6: Mechanical Integrity
This course prepares you to evaluate your existing practices versus recognized codes and standards and then to efficiently improve or develop and implement your mechanical integrity (MI) program. Topics also include how to merge your MI program with a reliability program. To enhance the value of your training investment, plan to attend Course 6's companion course on writing effective maintenance procedures (Course 5).
$1,100.00 USD (per student) Online
$1,100.00 USD (per student) in USA
$1,495.00 USD (per student) in Bahrain and Dubai, UAE
This course can also be taught (either as-is or customized) at your site. Please contact PII for details about having our training provided at your site.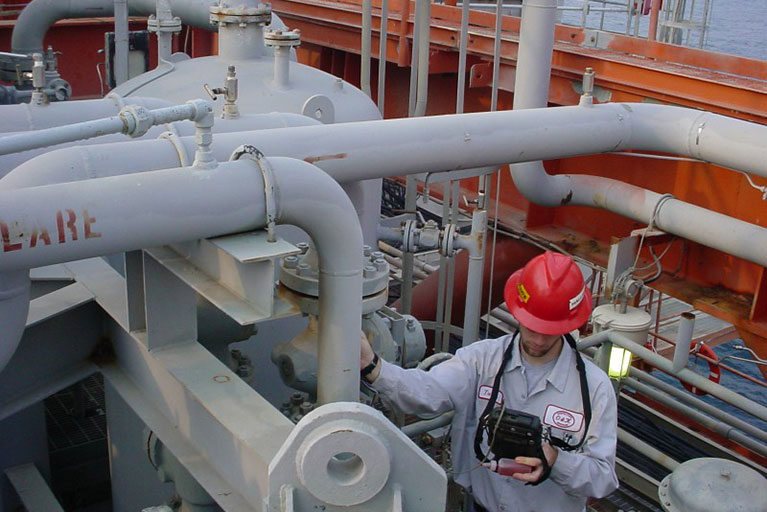 Recommended prerequisites: Participants should have practical, technical experience in maintenance of complex systems.
Typical Course Candidates
Designated employee responsible for designing, developing, and implementing a PSM based MI program
Engineers – Mechanical & Plant
Managers – Plant Manager, Maintenance, and Production
PSM Manager or Coordinators
What You Will Learn
Up-to-date MI strategies and techniques for effectively building and implementing a comprehensive MI program that addresses process safety management requirements and/or reliability and other concerns as defined through company, industry, and regulatory requirements
Through lectures and case-study-based workshops, you will learn how to develop, implement, and maintain an efficient MI program. Through thorough, step by step instruction the experienced instructor guides you through building your own MI program regardless of the age, size, or complexity of the facility
How to expand this program to encompass reliability and quality goals
How to define and assign roles and responsibilities
How to integrate your new or revised MI program with existing MI activities
Develop an inspection and testing plan using your own equipment list or generic examples
Quality assurance methods for identifying and resolving equipment deficiencies
How to develop maintenance procedures and training programs for maintenance personnel
Leave class with the ability to develop a maintenance procedures list for your plant site
Take Home:
An easily adaptable written MI program
A comprehensive notebook covering all course topics
Electronic (PDF) copy of course notebook
A Certificate of Completion
1.3 CEUs or 1.3 COCs
Day 1 (8:00 a.m. to 5:00 p.m.)
Learning objectives and goals for mechanical integrity (MI)

Motivations for mechanical integrity

Regulations, standards, and interpretations
Relationship to Reliability programs

Designing a mechanical integrity program

Minimal MI program only for compliance?
Fully integrated reliability program?
Something in-between?
Workshop: Deciding in detail what you need your MI program to
address (this sets the basis for later workshops and discussion)

Developing a mechanical integrity program

Equipment identification and related issues

List of critical equipment
Types of MI activities (reactive, proactive, preventive, predictive)
Choosing the right task type and choosing the specific task
Determining the right frequency for the task (condition or time dependent)
Workshop: Starting the development of an inspection, test, and preventive
maintenance (ITPM) plan

Developing a mechanical integrity program (continued)

Personnel focus

Procedures
Training
Workshop: Completing the development of an IPTM plan by
identifying written procedures and training needs for your
mechanical integrity program
Day 2 (8:00 a.m. to 3:30 p.m.)
Developing a mechanical integrity program (continued)

Management systems required and related issues

Quality assurance
Equipment deficiency resolution
Root cause analysis
Management of change
Workshop: Identifying gaps in your quality assurance plan and
identifying additional needs for procedures and training

Implementing/Maintaining a mechanical integrity program

Review of detailed checklist for implementing an MI/reliability system
Documenting and managing data/results, computer systems and other
equipment files
Workshop: Customizing the detailed implementation checklist to
your specific needs (optional)

Roles and Responsibilities for MI
Workshop: Identifying roles and responsibilities for your MI program
Key performance indicators for MI and continual improvement of a mechanical integrity program
Optional Exam
Bill Bridges will be the instructor for this course. He has taught this course many times over the past 3 years. To find out more about this course or to check into having this course taught at your site, contact Mr. Bridges at 1.865.675.3458 or by e-mail at wbridges@p-i-i-i.com.